Welcome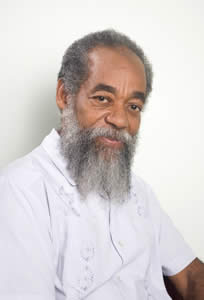 Karl Theodore, Professor Emeritus, HEU, Centre for Health Economics, The University of the West Indies
We, at the HEU, Centre for Health Economics, The University of the West Indies, are delighted to be collaborating with the Anguilla Social Security Board in convening the 13th Caribbean Conference on National Health Financing Initiatives.
We are doubly pleased to be in Anguilla after the trauma and sadness caused by the 2017 hurricanes which prevented us from convening our Conference here in that year.
In reviewing our health financing systems, we are conscious of both internal and external challenges, but also of opportunities and knowledge platforms to engender meaningful and sustainable improvements.
In this regard, I am certain that the presentations and discussions at the 13
th
Conference will push us even harder to scrutinize our health financing systems with close attention to our goals and priorities, successes and reversals, operating space and constraints as we re-position and re-commit ourselves to the unfinished agenda of universal coverage in our countries.
Let me warmly welcome and invite you to join hands and minds with us in Anguilla as we share knowledge and commitment to enhance health and thereby the wealth of the Caribbean.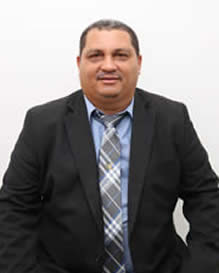 Mr Timothy A. Hodge----Director, Anguilla Social Security Board
As your hosts, we extend a warm and special welcome to Anguilla 'tranquility is wrapped in blue'--and to the 13th Caribbean Conference on Health Financing Initiatives.
In 2017 we had to cancel the Conference being held in Anguilla, and anywhere else in the Caribbean, as a result of the devastation caused by the passage of Hurricane Irma, not only to Anguilla, but also to many of our sister islands. Last year as we still were recovering, Suriname hosted the Conference. This year, as we assert our resilience we are happy to partner with the HEU, Centre for Health Economics and the Inter-american Centre for Social Security Studies (CIESS) in this focused, future-oriented Conference program of expert presentations, panel discussions and 'open mike' comments as we continue the discussion on 'Fiscal Space and Sustainability in Health Financing'.
Just like you, we have a keen interest in hearing from and interacting with the experts and frontline managers on how –and how best—to sustain financing of health services given our mix of disease and economic challenges.
But we also want you to enjoy your time so we have planned a full social program to balance your hard work with true Anguilla delights.
Please enjoy the conference at the newest hotel in Anguilla, the fabulous "Reef by Cuisinart".
See you soon in Anguilla.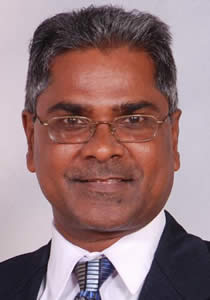 Dr. Stanley Lalta - Conference Program Coordinator
Warm hello and greetings as we gather in our onward professional march in Anguilla for the 13th Caribbean Conference on Health Financing Initiatives, November 6-8, 2019.
This year's Conference marks a milestone since we are on the cusp of closing the decade of deliberations and actions in the 2010's and entering the decade of the 2020's (leading into the Sustainable Development Goals target year of 2030). Quite fitting, we have chosen as our Conference theme 'Fiscal Space and Sustainability in Caribbean Health Financing'.
Our Conference Program addresses a range of concerns, successes and opportunities pertaining to fiscal space and sustainability such as the implications of internal and external economic developments, of aging, chronic diseases, technological changes, inefficiencies, migration and human rights.
The mix of presenters ensures that we get the views of policymakers and policy advisors, academics, frontline health workers and 'new voices'.
So….save the Conference dates....participate, interrogate, interact and lift your voices as individually and collectively we seek to enhance knowledge for doing more, doing better in health financing matters.

Further information will be posted in due course. To find out more information please contact us.
*Check website regularly for updates.