Conference Chair Remarks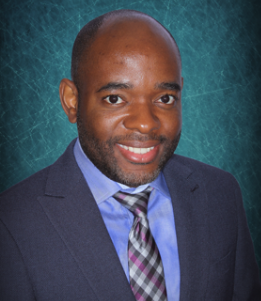 On behalf of the Organising Committee, I warmly welcome you to the first staging of The Biennial Regional Conference and EXPO on Chemical Science, Technology and Industry staged by the Department of Chemistry, The University of the West Indies, St. Augustine Campus. We are happy to have several local, regional and international scientists, technologists, industry practitioners, students and the wider public to this the UWI-STA campus to engage in discussions on a range of topics of regional significance across the fields interfacing with the Chemical Sciences. This conference provides a platform not only for experts to discuss these regionally important scientific developments but highlight how critical research and development can lead to technology applications and innovation as drivers for economic development. We are delighted to mount a public EXPO which is an opportunity to interface with the wider public about these important applications and also to provide a "marketplace" for local industries to showcase their products and applications derived from the Chemical Sciences. We are thankful to our several partners including sponsors for their support and happy to welcome many of our local, regional and international colleagues including students who will be participating by giving talks and presenting posters. We sincerely hope that this regional conference will fulfil its objective of sensitizing the wider public and important local and regional stakeholders of how the Chemical Sciences are critical to technology development and innovation. Further, we wish for all participants a stimulating and enriching experience during this meeting and hope that there are important outcomes derived for all.
Thank you once again and hope to see you at the conference!


Sincerely,
Richard A. Taylor, PhD
Conference Chairperson,
Department of Chemistry
Faculty of Science and Technology
The University of the West Indies
St. Augustine Campus