Conference Hotels
The University Inn and Conference Centre, #30 St. Augustine Circular Road, UWI St. Augustine Campus, St. Augustine
email: theuniversityinn@sta.uwi.edu
Tel: 1868 662-9635
Standard Rooms (2 Available) - $100 USD
Deluxe Queen Rooms (16 Available) - $115 USD
Junior Suite (1 Available) - $130 USD
Chancellor Suite (1 Available) - $140 USD
Early Check In Rate - $50 for check in between 6am – 12 noon
Late Check Out Rate - $50 for check out between 12 noon and 5 pm.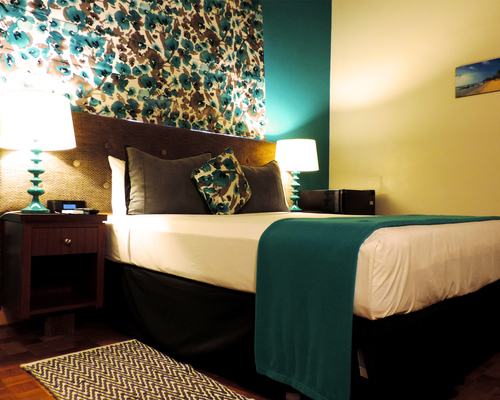 Rates are single occupancy and include breakfast and taxes. For double occupancy add $25 USD. Discounted rates are offered for a minimum of 3 nights with bookings made by January 16th 2019 accompanied by a down payment of 50% (balance due upon arrival). Prospective delegates are required to contact The University Inn and Conference Centre via email theuniversityinn@sta.uwi.edu to make their reservations directly. They need to state that they will be attending your conference so that they can benefit from the discounted rates. We will send them a booking response document for them to complete, our confirmation / cancellation policy and instructions to make the payment online using the TouchNet payment portal.
The Holiday Inn Express Hotel and Suites, 1 Exposition Drive, Trinicity
email: warren.sinanan@hcltt.com
Tel: 1 868-669-6209; mobile: 1 868-3846412; fax: 1 868-692-4557
Discounted rate: Single / double occupancy rate of US$170.00 per night plus taxes.
The rate will include WIFI, Airport Shuttle service (on a schedule) and Breakfast each morning. There is a complimentary shuttle service to Trincity Mall should attendees choose to use it for purposes of shopping or meals outside of Breakfast once lunch is over. There is a salad / sandwich machine provided by Presto Selects in the common area as well should guests wish to purchase items without having to leave the hotel. Full use of the fitness room and swimming pool will be available to all guests. To access this special discounted rate, please contact Warren Sinanan (Assistant Manager- Hotel Operations) directly via email: warren.sinanan@hcltt.com using the code UWIBC
Hotel features: Simplysmart Triple Sheet Bedding; Stay Smart Showerhead; new terry towels and bath amenities; curved shower rods
Pax Guest House, Mt. St. Benedict
email: stay@paxguesthouse.com
Tel: 1 868 662-4084
www.paxguesthouse.com; Book Now on Hotels.com
Single Occupancy with shared facilities per Night US$65.00
Single Occupancy with private facilities per Night US$ 90.00
Double Occupancy with shared facilities per Night US$ 95.00
Double Occupancy with private facilities per Night US$ 120.00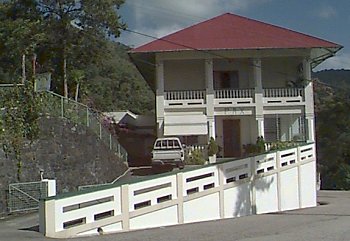 These rates will include a Full American Breakfast and all taxes.
They do serve all other meals but they will be an additional cost.
Light Lunch US$ 15.00
Afternoon tea US$ 10.00
Dinner US$ 25.00
They have wifi and this is a free service for their guests
Norma's Bed & Breakfast, 2 Aruac Road, Valsayn South
email: normagabriel@hotmail.com Tel:
Office: 1-868-645-9746 / 1-868-663-4137
Cell: 1-868-688-7101 / 1-868-718-7639
Skype: normasbnb1
Their discounted single occupancy rate is US$79.20 per night and the discounted double occupancy rate is USD$99.00 per night inclusive of all taxes and complementary breakfast and wifi.
Check in time is at 2PM and check out is at 12 noon.
Lunch and dinner is available at Valpark Shopping Plaza which is a 10 minute walk from the Bed and Breakfast.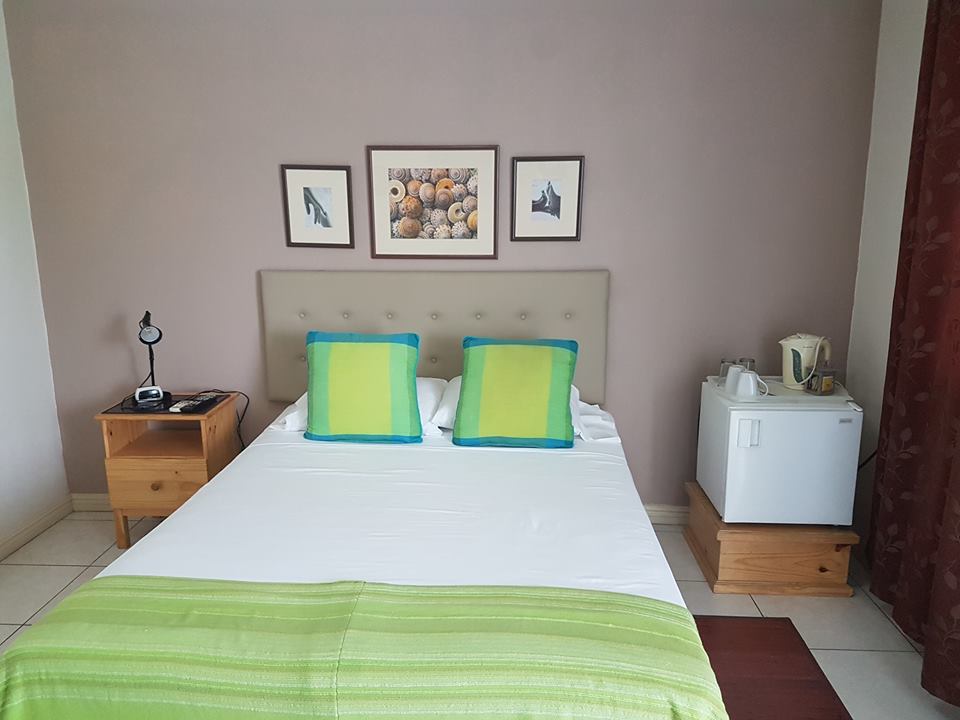 In order to confirm a booking, they would require credit card details (Visa or Mastercard number and expiry date) and flight arrival itinerary. This information can be sent via e-mail (They recommend two e-mails with part of the card number in each for security reasons) or you can call us at 1-868-663-4137 or 1-868-688-7101. While credit card details are required to hold the booking confirmed, the account is not charged prior to arrival unless the booking is cancelled within one week of check in or in the event of a "no-show", in which case a cancellation fee of one night's stay would be charged.
They suggest bookings be made as early as possible as reservations would be made based on availability and availability can vary from day to day especially close to peak periods (like Carnival). Airport transport is USD$25 one way (6am - 10pm) and USD$35 one way (10pm - 6am) for a sedan vehicle (max 4 persons). Bigger vehicles can be arranged and the cost is dependent on number of persons. Other ground transport can also be arranged and again cost would vary according to number of persons. For reviews and a look at the place persons can visit their website www.normasbnb.com or trip advisor.
Inn Flight Suites, #12 Roedler Road. BWIA BOULEVARD, Piarco
website: https://www.innflightsuites.com/en-us
email: alvin3rd89@hotmail.com
Tel: 1 868 221-6222
Room rate: $85 USD w/o breakfast; $100 USD with Breakfast.

Arrangements can be made for transportation at an additional charge.
Shalom House Bed and Breakfast , 24 Winsor Road, Valsayn
Primary Email: reservations@shalomhouse.co.tt
Contact: Paula Morgan
- Tel: 868-662-8624, 868-740-7143; 868-681-1466.
- Fax: 868-696-0903.
Contact: Jill Moses
- Tel: 868-774-7966
Suite - king-sized bed with kitchenette and jacuzzi
Single occupancy US $120 per night
Additional person in room US $20 per night

Superior room with king-sized, our double queen-sized bed
Single occupancy US $100 per night
Additional person in room US $20 per night
Standard room – queen-sized or double beds
Single occupancy US $85 per night
Additional person in room US $20 per night
**Special rates apply during the Carnival Season**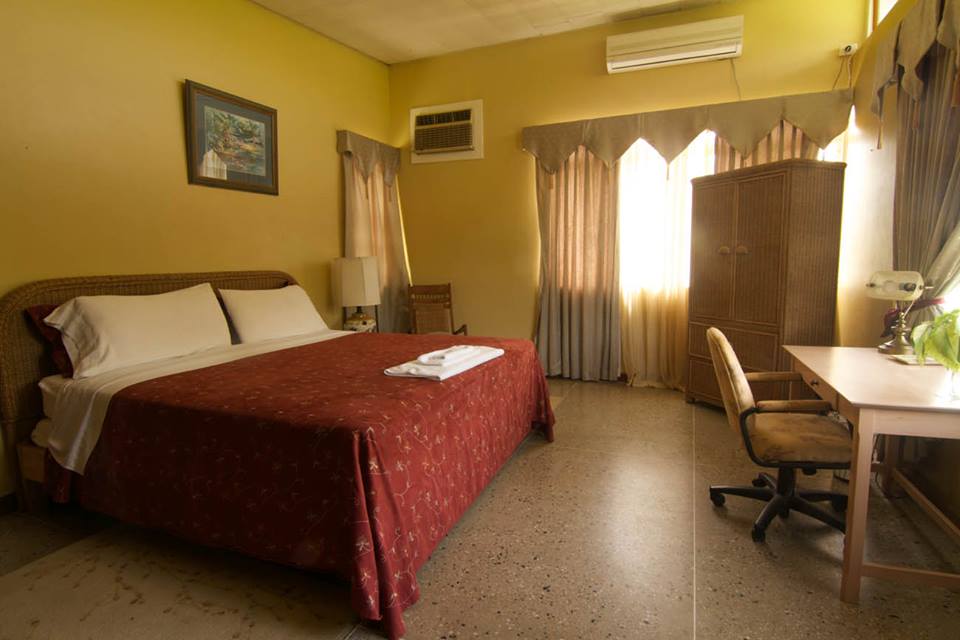 Shalom house is situated in northern Trinidad (Valsayn) within easy walking distance of Valpark Shopping Plaza which offers fine and casual dining and shopping. It is approximately twenty minutes driving distance from Piarco (12 Km) International Airport and from the capital city of Port of Spain (13 Km), or 10 minutes drive from School of Education (3.9 Km)
Payment Options
Cash, credit card or traveller's checks.
(One night's deposit is required upon confirmation of booking.)