Chairman's Remarks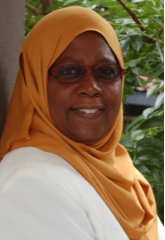 I am pleased to welcome you to Trinidad and Tobago and to the University of the West Indies (The UWI) Schools of Education Biennial Conference 2019. At a time when practices surrounding education must change to remain relevant to current and future educational needs, this conference promises engaging, meaningful dialogue about a wide range of issues connected to excellence in higher education. Our theme: Education Beyond Borders. Breaking Barriers: Building Bridges, advances the idea that The UWI and other education institutions need to consider adapting new methods, being mindful that some may reside in various disciplines. At a time too, when borders are being fortified to maintain exclusion in some corners of the globe, this conference embraces inclusive thoughts, and traversing borders that may be endemic to education.
There is much to be celebrated at The UWI which now boasts of an enrolment of near 50,000 students. We at the Schools of Education in Trinidad and Tobago, Jamaica and Barbados, are proud to celebrate this 70- year achievement. Our conference is set against the backdrop of an internationally respected Caribbean University with core values of integrity, excellence, gender justice, diversity, and student centeredness. Our planned "barrier breaking" deliberations are designed to attract presentations that align with these values and also embody The University's "Triple-A" strategy of increasing student Access, improving Alignment with industry and becoming more Agile to take advantage of international opportunities.
As we strive to illuminate difficult issues and examine questions from new angles, the academic staff looks forward to welcoming local, regional and international submissions. I hope you will have the time to include a sightseeing tour and to experience a truly warm Caribbean welcome from our Trinidadian people. We anticipate hosting a rich sharing of ideas at the 2019 UWI Schools of Education Biennial Conference. See you then!
Sincerely,
Dr. Sabeerah Abdul-Majied
Conference Chairman