MMRACC 2019 Pre Conference Workshop
---

QDA Miner Mixed Analyses Software
Date: Monday 25th March 2019
Time: 9:00 am to 5:00 pm
Venue: Computer Lab, Room J, Arcon II, School of Education, UWI, St. Augustine
Convenor: Dr. Sharon Jaggernauth  
email: sharon.jaggernauth@sta.uwi.edu for questions or concerns.
In this one-day workshop you will be shown how to use Provalis Research qualitative data analysis software QDA Miner. The software provides you with computer-assisted support in organizing, coding, annotating retrieving and analyzing collections of text documents and images.
The workshop will cover an introduction to the mixed-methods approach, how to create a new project from a list of documents, how to establish and manipulate your variables and cases. The course will also show you how to setup and manage a code book and code your project manually and with the computer assisted features of the software that helps you code your project faster. The workshop will teach you the analysis and presentation features of QDA Miner using coding frequency, hierarchical clustering of codes, 2D and 3D multidimensional plots, cross-tabulating coding frequency by variables, the use of proximity plots and assessing similarity of cases. Finally, the session will touch on teamwork aspects of the software, how to merge projects and assess coding reliability.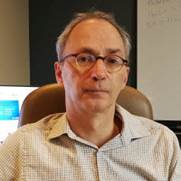 Cost: $400 TTD for MMIRA-Caribbean Chapter members or those registered already for the Mixed Methods conference March 26th-28th 2019

$500 TTD for otherwise.
Costs includes lab access, software access, refreshments, materials and parking 
To register please click here: https://goo.gl/forms/qFZ4y29Htvt7BRDh2

Facilitator:
Normand Péladeau is the president and CEO of Provalis Research, a software company based in Montreal. Normand Péladeau has a doctorate degree in psychology and more than 35 years of experience as a social science researcher and as a consultant in research methodology for large corporations, governmental agencies, and international organization. Dr. Péladeau has trained thousands of people in text analysis techniques in a wide range of applications, such as business intelligence, market research, urban planning, aviation safety, media analysis, survey research, and international crime analysis.