Message from the Conference Chair
---
Monday 10 - Wednesday 12, July 2023
School of Education, The University of the West Indies
St. Augustine, Trinidad and Tobago
---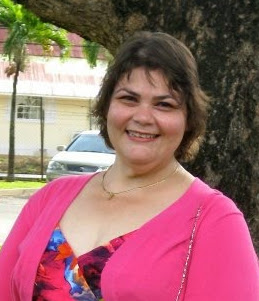 On behalf of the Organizing Committee, I welcome you to the 4th Regional Mixed Methods Conference 2023 here at the School of Education, The University of the West Indies, St. Augustine Campus, Trinidad and Tobago. This is a special year for the university as we celebrate our 75th anniversary and our regional and global contribution to education and knowledge creation. As Conference Chair and faculty at the St. Augustine Campus, I am pleased that you will be joining us here over the next three days, and hope you enjoy presentations from scholars, researchers, practitioners and graduate students in diverse fields who are interested in mixed methods research.
Our conference theme is MIXED METHODS MATTERS! Charting the Course Towards Full(er) Integration. This theme was inspired by a distinguished lecture by Prof Anthony J. Onwuegbuzie, during his tribute to one of our founding members, Past Presidents and good friend, Dr Vimala Judy Kamalodeen. Vimala would be pleased because of her passion for moving her research towards seamless integration.

I am excited about this opportunity for us to (re)connect and network with each other, engage in ideas exchange and rich discussions, and attend workshops facilitated by Caribbean and non-Caribbean colleagues. May this conference inspire us to interrogate issues from new perspectives as we advance our individual and collective development in conducting rigorous mixed methods research with a view to positively impacting the region and beyond.

Each day's programme begins with an inspiring address from a keynote speaker. This year we welcome back Prof Anthony J. Onwuegbuzie, a dear friend of the MMIRA-CC. Another dear friend of the MMIRA-CC is Prof John Hitchcock, first time keynote at one of our conferences. The Organising Committee and I also take great pleasure in welcoming our very own Prof Loraine Cook as a keynote. Prof Cook is no stranger to us, being a founding members and first President of the MMIRA-CC, and editor of the Caribbean Journal of Mixed Methods Research. I thank them, in advance, for the sharing their insights with us over these three days.

Let us not forget to thank our sponsors whose generosity has brought this conference to fruition.

The Caribbean is a warm and welcoming place and the diversity across the islands is undeniable. We have a few surprises for you over the three-day conference, as we use this opportunity to share bits of Trinidad and Tobago culture with you. There are many Organising Committee members, volunteer students, academic and non-academic staff volunteers who are excited to meet and help you feel comfortable.

The Organizing Committee and I wish you a wonderful conference experience.

Warmest Regards
Sharon J. Jaggernauth, PhD
Conference Chair