Welcome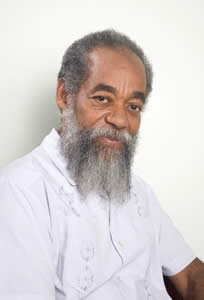 Statement by Professor Karl Theodore, Director of HEU, Centre for Health Economics, The University of the West Indies (UWI), St Augustine, Trinidad and Tobago
"...valuable forum...to share experiences, test reform options...build new capacity..."
The HEU, Centre for Health Economics, in collaboration with the Tobago House of Assembly (THA) and the Caribbean Regional Public Health Agency (CARPHA) will host the 9th Caribbean Conference on National Health Financing Initiatives on November 4th to 6th 2014.
As host, we at the HEU, Centre for Health Economics are delighted to welcome you to the 9th Conference. We are acutely aware that countries around the world, including in the Caribbean, have been grappling with the challenges of maintaining, restructuring and sustaining their health financing systems as they contend with epidemiological burdens, in the context of economic constraints, technological demands and patient expectations. However, we are also aware of systemic and institution-specific responses, reforms and policy options being pursued by countries to address these challenges.
With this perspective in mind, this Conference provides a valuable forum for health managers, policymakers, academics and other key stakeholders to share their experiences, test their reform options, garner advice and build new capacity to take or reinforce action with regards to their health financing challenges.
Let me urge you to grasp the opportunities for group, as well as, one-on-one discussions and overall knowledge enhancement at the Conference. Let me also wish you a pleasant and memorable stay in Trinidad and Tobago.
Save The Date
The Conference will be held on November 4th to 6th 2014.

Further information will be posted in due course. To find out more information please contact us.
*Check website regularly for updates.